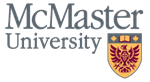 Back
Web Resource Rating
---
---
What is a Web Resource Rating?
Evaluations that tell you whether free resources on the internet are based on scientific research
Got It, Hide this
Website: Health Link B.C.
Resource type: Article
---
Summary - The message of this resource is:
Aspirin can help lower your risk of heart attack or stroke. If you are at risk, your doctor might recommend daily aspirin. Certain people should not take aspirin, talk to your doctor about if it is the right choice for you.
---
View This Article
---
Keywords
ASA, medicine, medication, over the counter, OTC, pill, bleed, MI, myocardial infarction, stroke, bleed, TIA, cardiac, heart, acetylsalicylic acid
Browse topics
---
How was this rated?
Step 1 - Evidence-based
Is this information reliable, based on scientific research?
---
Step 2 - Transparency
Is it clear who developed the resource and how?
---
Step 3 - Usability
Is the information easy to understand and easy to use?
---
Rated on: 9/8/2019 3:01:01 AM
Related Web Resources
Health Link B.C.

Men over 40 and women past menopause or over 50 should get screened for coronary artery disease (CAD) every 1 to 3 years. Your risk is higher if you have diabetes, high blood pressure, abdominal obesity, kidney disease, family history of CAD or if you smoke.

Informed Health Online

Eat less saturated fats in your diet to help prevent heart disease. Eat less meat, butter, cheese and cream to improve your health long-term.

OHRI

This patient decision aid helps people considering taking medicines called statins to lower their risk of heart attack and stroke by comparing the benefits, risks, and side effects of both options. It also includes alternative treatment options to taking statins such as trying to lower risk with lifestyle changes.
Related Evidence Summaries
Cochrane Database of Systematic Reviews (2017)

BMJ Open (2015)

Cochrane Database of Systematic Reviews (2016)
Learn more about how we rate Web Resources
DISCLAIMER: Web Resource Ratings are provided for informational purposes only and to facilitate discussions with your healthcare providers, family members, or informal care givers. They are not a substitute for advice from your own health care professionals. The Portal is not responsible for the content of external websites, nor is it an endorsement of that website or the site's owners (or their products/services). The Web Resource Ratings may be reproduced for not-for-profit educational purposes only. Any other uses must be approved by the McMaster Optimal Aging Portal (info@mcmasteroptimalaging.org).